Bukowski Mural: Los Angeles




Want to subscribe?
Please go to Book Publicity by Marlan Newsletter
and click "Subscribe" link at the upper right.
Thank you!
Note from the Editor
Welcome to the first installment of the
Book Publicity by Marlan
Newsletter!
I began representing indie authors four years ago when my longtime friend, Luke Benoit, published a book that I thought was terrific (
All Storms Pass: The Anti-Meditations
). I ran a book review and an author interview in my blogs, and the rest...as they say...is history. Since then, it's been a thrilling--and educational!--ride as I hone my publicity and marketing skills, while assisting indie authors (self-published and small press) with their book launch campaigns, book reviews, press releases, press kits, speaker engagements and of course, book signing bookings. My services sometimes include editing (copy editing, as well as full-on revision suggestions and rewrite/ghostwrite).
Every client experience has been a teaching episode. It is not enough to throw your book up on Amazon and hope for the best. And each PR effort requires diligence as well as knowledge on the part of all who are promoting a book.
Why am I smiling? I'm on vacation!
I'm an "Artisanal Publicist"--each book campaign requires a carefully crafted one-sheet, "elevator pitch," and consideration of the target market, as well as knowing how to attract media hosts and reporters. Books are as different as snowflakes.
This month, I find I have a short list of Writer-Author-Publisher items that might interest you. So here we go!
PS - I will consider articles you submit for this newsletter. So please feel free to submit your pearls of hard-won wisdom via the Contact Form on this newsletter! Thank you!
Upcoming Stuff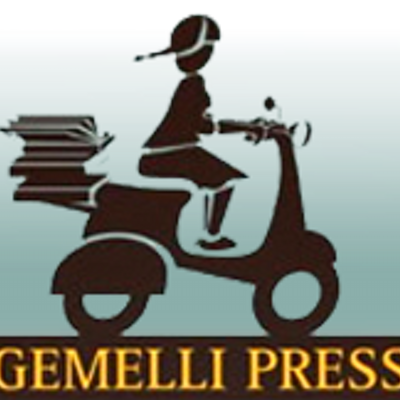 Seattle Publisher,
Gemelli Press
, will be releasing and re-releasing these spicy guidebooks to Italy, just in time for your next Italian Romp (or your next fantasy about it):
In Etna's Shadow
Salento by 5
Pit Stops, Pitfalls and Olive Pits
Coins in the Fountain
The Essential Etna Wine Guide
I worked with Gemelli and its sister, Green Darner Press, last year on several of their exciting books, and cannot wait to get started on helping spread the word on these new offerings. (I also did the final edit on Pit Stops, Pitfalls and Olive Pits, a lovely you-are-there guidebook with charming anecdotes along the way.)
Hot Tips and Contests
For great tips in PR, Writing and Beyond, I highly recommend veteran author/publicist Carolyn Howard-Johnson's jam-packed Sharing With Writers Newsletter. She also maintains a generous and informative website, where she frequently publishes my book reviews (she welcomes your submissions too), and most recently a note of praise I wrote her re her Artists First podcast interview:
http://sharingwithwriters.blogspot.com/
This very savvy publicist is the author of the bestselling How to Do It Frugally series, which serve as encyclopedias for self-published authors.

Free Book Review Sites
I write book reviews for The Midwest Book Review, but the MBR editors are fine with me publishing those reviews elsewhere first; so while I wait for MBR to Green Light them, I send them off to Carolyn Howard-Johnson's The New Book Review site, in addition to publishing them on my blogs: L.A. Now & Then and Roadmap Girl's Book Buzz.
As you authors and publishers already know, there's no such thing as too much PR exposure!
Why would one publicist support another publicist? Good question! I'll write about that in my next newsletter!
Congratulations!
Very happy for U.K. mystery author Celia Conrad (Alicia Allen Investigates Trilogy) whose novel, Wilful Murder has just been selected as BOTM (Book of the Month) by the
Goodreads Legal Anything group
.
Conrad is an attorney-turned-author with a powerful imagination that spins her legal experiences and love of Classical Literature into mystery gold.
And P.S. to anyone in the Los Angeles/Pasadena area:
Sisters in Crime
is a wonderful group for mystery writers and readers. They meet once a month at the South Pasadena Public Library (and are international, as well). The meetings are open to anyone and free (membership is worthwhile if you care to join for a small fee), and feature speakers who give talks on all aspects of writing, publishing and mystery/suspense genre writing.
Keep an Eye Out for...
Book Cover Draft-Not Final
I edited and helped revise the first draft of Shelly & Sherry Glaser's all-about-healing book enticingly entitled
The First Practical Handbook for Crazy People.
Sherry Glaser is a well-known performance artist and activist whose hilariously painful one-woman show,
Family Secrets
, still holds the title of Longest Running One-Woman Show in Broadway History. Her mother, Shelly Glaser, was in and out of mental wards for most of her adult life, but as she pushed for answers to help heal herself and found a path that worked for her...she also began writing this book. Years after her mother's death, Sherry Glaser came across the manuscript, and sat down (with her mother's blessing from the Great Beyond) and began revising it--as well as adding her own two cents about her own Odyssey to Sanity. If you'd like more info or wish to donate to the crowd-funding site for the book's publication, please visit
Sherry Glaser: "Oh My Goddess!" NYC United Solo Festival Winner
Sherry Glaser's Big Fat Media Kit
Should you consider a Digital Press Kit?
Just a few words about the
Digital Press Kits
I've started designing for clients (authors and entertainers). When I first started, all the elements of the press kit were laid out one-by-one and attached to an e-mail query to a reporter or program director, or copied & pasted into the body of the e-mail. This is still advisable (sans the attachments and preferably via a service like Constant Contact if you're going to send out to a lot of recipients). However, a
Digital Press Kit
can be quite impressive and effective. Check out the link above for Sherry Glaser or visit the press kit I created for Stacey R. Campbell's Young Adult adventure tale
Arrgh!
Bonus:
Make your Bio great again!
It's not just books that are as different from each other as snowflakes, but so are publicists. Because I find myself at a loss to articulate all that I encounter in a day or over a period of months working with an author, I've decided to post some "Before" & "After" shots to help folks get a whiff of what it's like to be...well, me.
A couple years ago, I was hired by a friend I've known for over three decades. She is highly accomplished in all facets of her professional life, and well known in her circles (we're talking Ted Talks and awards and a column for Psychology Today, etc.). Yet, despite all this, and more, I was surprised when she sent me what I considered to be a rather "bare bones" account of who she is (aka "Bio").
It turns out that we are not always the best publicists for ourselves when it comes to writing bios; one reason being our modesty or even "blindness" to what exactly makes our life story so interesting to others.
BEFORE
Judith Fein lives to leave. An award-winning travel journalist, she is either on the road or on her computer. She has contributed to more than 100 international publications, and is the author of the acclaimed book, LIFE IS A TRIP: The Transformative Magic of Travel. Judith has been a keynote presenter for many conferences, including the Adventure Travel Trade Association, and Tedx San Miguel de Allende. Widely lauded as a speaker and storyteller, she is a frequent guest on broadcast media. With her husband Paul Ross, she teaches public speaking and creativity as applied to writing, PR and Marketing. With humor, surprise, and hands-on exercises, they help people to be their best creative selves. Judith is the co-founder and executive editor of the award-garnering experiential travel blog Your Life Is a Trip, which has more than 125 contributors. She blogs about travel for The Huffington Post and Psychology Today, and occasionally she and Paul Ross take people on very unusual trips. In her LBTW (Life Before Travel Writing), Fein ran a theatre company in Europe, lived in Africa, and then worked as a screenwriter, playwright, and theatre director in the U.S.A. Her website is Global Adventure
.
MY RESPONSE
Overall I like it. The basic bio is there that you always use and that's really good. It seems a little weak to me because of some omissions, intentional or otherwise, that could make it sparkle? It seems to be the end-product of your modesty.
1. Weren't you the President of a Travel Journalists Assoc. or did I dream that? Any high office like that is notable.
2. I don't think it would hurt to be more specific about the "broadcast" -- esp. what people recognize (like what makes people go "Oh!" and gasp at parties or stop looking around to see who else is there but now they fixate on you). So I would mention NPR and the Marketplace that you and Paul were regulars on (not only Marketplace, but Savvy Traveler).
I'm not all that thrilled about the sentence that explains how you bring out the best in people as writers, etc. It sounds like a bit of a sales pitch (I know you don't mean it that way), but it seems out of place in an Author's Bio (to me).
3. Details on the publications wouldn't hurt either, as you have written for L.A. Times, NY Times. Those are not easy papers to get into. Do NOT take it for granted that it's no big deal or it will sound like bragging. Here you can brag.
4. Try to stay cognizant of what makes people go "Ah!" When I wrote Luke's bio, I wrote that he "toiled in Hollywood" before becoming a therapist. One radio host jumped on that and had a field day asking Luke about his "Hollywood" career.
People in Podunk or other than L.A. imbue the word "Hollywood" with either the image of success (writer) or balls to try to make it as a writer.
A reader would want a little something about your travels (in a condensed, flighty kind of sentence) like "Judie has run with the bulls in Mexico, healed with the healers in the Yucatan, danced the hootchie-kootchie in the pyramids, etc."
I hunger for specifics.
Colorful, fun specifics. Because you and Paul are colorful and fun.
AFTER
Judith Fein lives to leave. An award-winning travel journalist, she is either on the road or on her computer. She has contributed to more than 100 international publications, including the Los Angeles Times, Boston Globe, Dallas Morning News, National Geographic Traveler, the Jerusalem Post, Hemisphere, Islands, New Mexico Magazine, Travel Age West, Organic Spa, and Spirituality and Health. She is the author of the acclaimed book, LIFE IS A TRIP: The Transformative Magic of Travel. Judith has been a keynote presenter for many conferences, including the Adventure Travel Trade Association, and Tedx San Miguel de Allende. Widely lauded as a speaker and storyteller, she is a frequent guest on broadcast media, was a regular contributor to The Savvy Traveler for six years, and has been heard on the BBC, All Things Considered, and Marketplace. With her photojournalist husband Paul Ross, she teaches public speaking and creativity as applied to writing, PR and Marketing. Judith is the co-founder and executive editor of the award-garnering experiential travel blog

www.YourLifeisaTrip.com

, which has more than 125 contributors. She blogs about travel for The Huffington Post and Psychology Today, and occasionally she and Paul Ross take open-hearted people on very unusual trips. In her LBTW (Life Before Travel Writing), Fein ran a theatre company in Europe, lived in Africa, and then worked as a Hollywood screenwriter, playwright, and theatre director in the U.S.A. Like a modern-day Marco Polo or Ibn Batuta, Fein has traveled from Mog Mog to Vanuatu, trained as assistant to a Mexican healer, purchased a camel in Tunisia, danced with spirits in Brazil and a Mayan elder in Quintana Roo, dragged her husband to consult with a Zulu sangoma in South Africa, swum with beluga whales, had a private audience with the High Priest of the Ancient Israelite Samaritans, appeased the mischievous jinns in Morocco, and eaten porcupine, albeit not with relish, in Vietnam. Her website is

www.GlobalAdventure.us


#guidebooks #sherryglaser #FrugalPromo #bookpublicity #editing